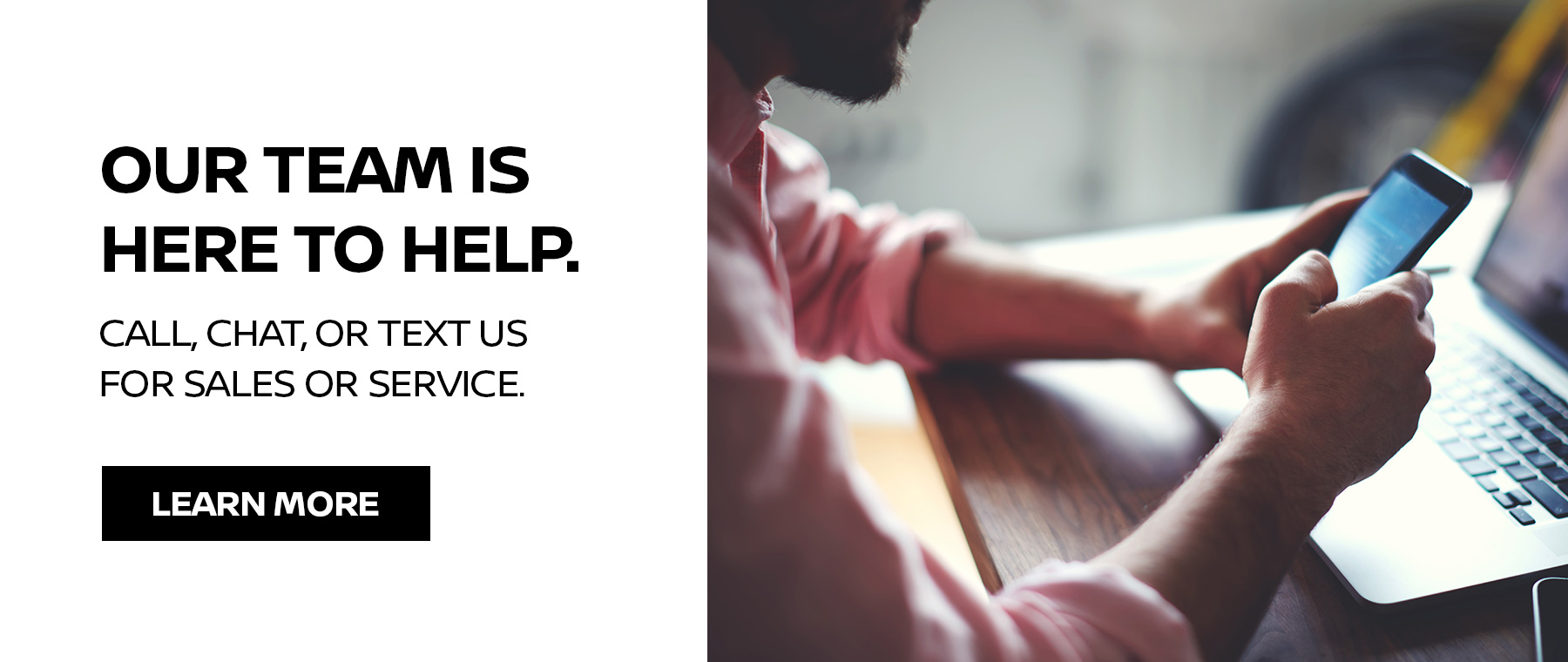 We are taking every safety precaution for our employees, customers and community.  This means:
Cleaning and disinfecting the vehicles and showroom.

Allowing for solo test drives.

Communicating with our customers through e-mail, chat, text, video and phone.

Providing video walk-arounds, video multi-point inspections and contact-less support.

Vehicle purchase paperwork available electronically.
Our product specialists are equipped to provide you with all the information and assistance you need to buy a car from home or service your vehicle safely.
________________________________________________________________________________________________
Our showroom is open, but we do encourage making an appointment for the sales department.  Please check the hours on our website as they could change.
Video and texting is more important than ever.  It's the clearest form of communication from a distance.  At Wellesley, we are using video and technology to minimize the time you will need to spend in the dealership.
We can send a personalized video of any car we have in stock.  Let us know what features you are looking for and we will be sure to point those out.

We can consult with you one-on-one via e-mail, text or telephone, whichever you prefer.

Our website has a "Calculate your Payment" tool that walks you through creating your very own deal.  We will work with you and together we will ultimately minimize the amount of time you need to spend in the dealership doing paperwork.

We are continuously cleaning and disinfecting surfaces, touch points and common areas, including vehicles.

If you would like to pick up your vehicle after we are back to "business as normal", we can take a refundable deposit to reserve the vehicle for you.  Please ask your product specialist for details.

Remember, it's during these difficult times that we must all work together.  The manufacturers have stepped up with some great offers for those who need a car.  We will work with you to get you the best deal possible and have you in and out of the dealership as efficiently as we can.

Thank you,
The Staff at Wellesley Mazda