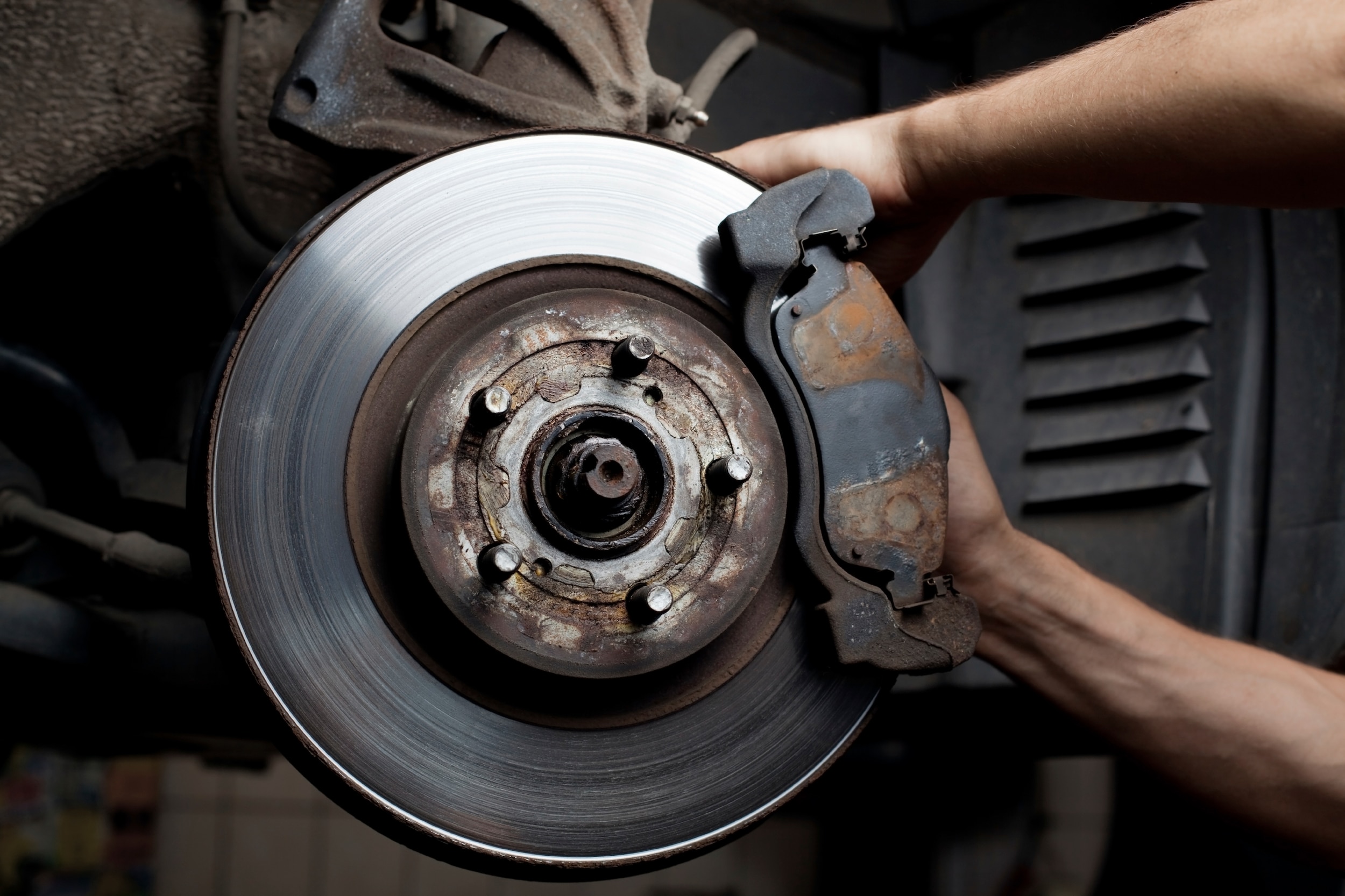 Whether you're taking a summertime cruise in your Mazda MX-5 or you're driving cross-country in your Mazda CX-5 for family vacation, there's something you take for granted: coming to a stop. With every drive you take, you put faith into your Mazda's brakes that they'll operate smoothly and assuredly. But eventually, brakes will wear out or you'll have brake problems, and that's a safety issue. You'll need to take your Mazda in for car maintenance. But how long should your brakes last?
Brake Life Depends on Use
Unlike an engine oil change or a tire rotation, your Mazda's brakes aren't due to be changed according to a maintenance schedule. When you need new brakes depends on how and where you drive.
How You Drive
Are you someone who embraces the 'Zoom Zoom'? If you love the thrill of a sporty driving experience and put your Mazda car through its paces, the brakes will tend to wear out quicker. Every time you press the brake pedal, the brake pads squeeze against the brake rotors. The brake pad friction material wears down and generates heat, and that contributes to faster brake wear.
On the other hand, if you're the slow and steady type of driver, there's a good chance your brakes will last longer. Gentle brake application tends to wear down brake pads less, plus it avoids other brake problems associated with excessive heat. But that changes if you ride the brakes. Even if you're driving slowly, riding the brakes can wear them down as quickly as an aggressive driver.
Where You Drive
Is your commute into the hubbub of the big city, or you live in an urban area, stop-and-go driving is a regular part of life? Naturally, that means you're going to use your brakes a lot. From stop light to stop light, slowing down for other drivers, and braking to make turns, you can expect your brake wear to be higher than average.
But if you avoid driving in the city or prefer to take the highway, the opposite is true. You'll be applying the brakes less frequently than city drivers, and that results in decreased brake wear. You'll see fewer brake problems too.
What's an Average Brake Life Expectancy?
Based on these factors, there'll be a wide range for brake life expectancy. For highway drivers, you might get up to 60,000 miles before your brakes need to be replaced. For city drivers, it could be 25,000 miles until your brakes need attention. For those who do a combination of city and highway driving, it will be somewhere in the middle.
Have Your Brakes Checked Regularly
Because there's such a wide range for brake life, it's important to have your Mazda's brakes checked regularly. At Wellesley Mazda, your brakes are inspected as part of a multi-point visual inspection on every service. If you're having brake problems or suspect it's time to change your Mazda brake pads, schedule service online of by phone at your local Mazda service center, Wellesley Mazda.